It has been a year since I told you the story of how we welcomed our daughter, Emerson, into our family. I remember the tears I cried as I wrote that story, and I cried some fresh ones today, reading it again. You can check it out
here.
Emerson spent the majority of her sixth year living in Tennessee. I'd have to say this country living has agreed with her. Her very favorite place to be is downtown Nashville. She loves to hear REAL country singers in the honky-tonks and she walks the streets in hopes of catching a glimpse of her favorite singer, Taylor Swift.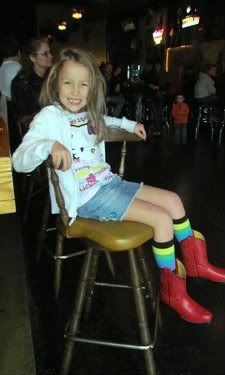 Of course, when we're in Nashville, we always have to grab an ice cream cone-it's the only place we can find hand-dipped Superman!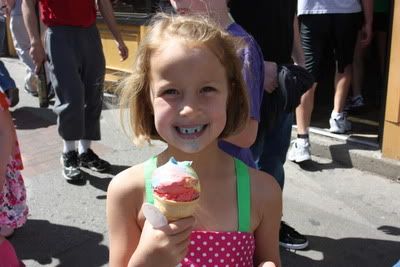 Emerson makes friends wherever she goes. She might be a little shy at first, but it doesn't take her long to come out of her shell, whether it's at her brother's basketball games: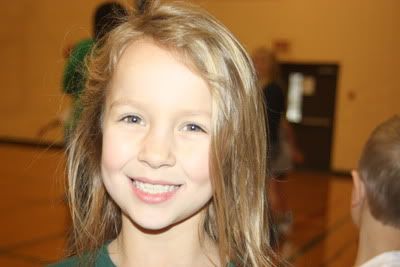 Or playing outside with the neighbors:
Or running around at the park: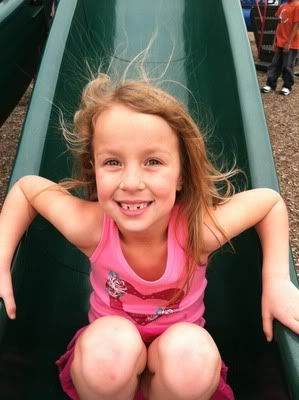 I had promised the kids that if Michigan got enough snow, we'd make a trip north to the cabin, and in early March, it happened! We drove the long drive to visit Nene and Papa and family at our cabin on Otsego Lake, and it was worth it-the kids had a blast!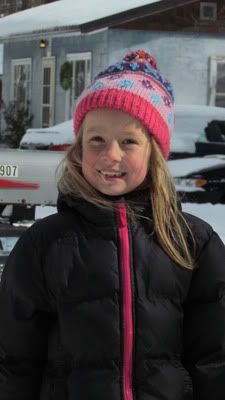 And then, just two weeks later, we headed south to Florida, to spend a week with Nana and Grandpa. The weather was fabulous, and again, the kids had a fabulous time!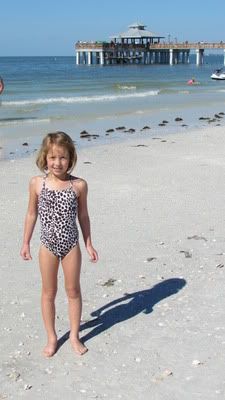 We've had a ton of visitors in the last month, and Emerson has had MULTIPLE birthday parties. I'm pretty sure she's okay with that, though.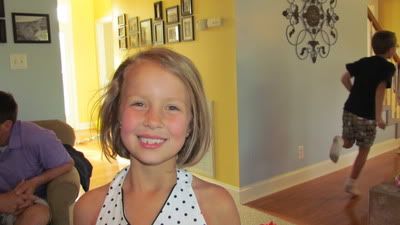 I've told you before about how smart Emerson is, but I'm going to say it again. She's SMART. Like,
really
smart. She's the best reader in her class and is a straight A student. In fact, even in her spare time she loves doing extra homework, and helping Owen finish HIS homework, much to his dismay. The school year is coming to a close, and soon a new chapter of our life will begin. Emerson is sad to say goodbye to her first grade friends, but is very excited about her future. I'm pretty excited for her, too. She's got BIG plans, you know. She can't quite decide if she wants to be an obstetrician or a country singer, but I'm sure whatever she chooses, she'll be the best there is. I love you, Emer-schlemer!