A year ago, we were downtown Nashville, taking Nana and Grandpa around to all of our favorite little places.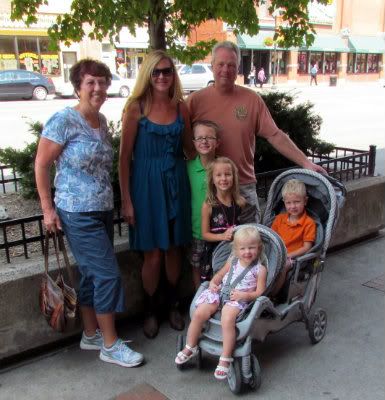 Five years ago, we were awaiting the arrival of our third child, Greyson.
Seven years ago, we were enjoying the everyday life with two young children.
Eight years ago, we were parents to one, and were taking our first trip on our Harley.
Nine years ago, we were anxiously anticipating becoming a family of three.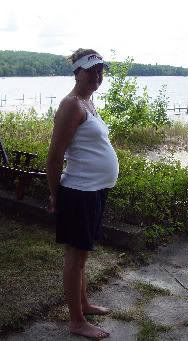 Eleven years ago, we were newlyweds. Jason was busy building houses, and I was teaching Spanish at an elementary school in Flint.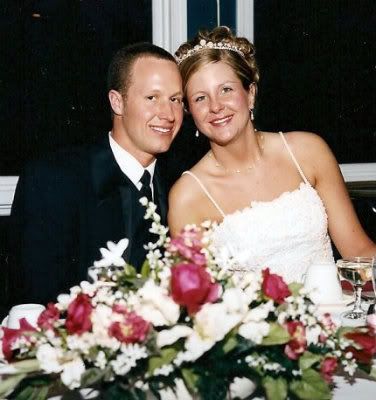 To be specific, I was teaching Spanish to a second grade class, when the principal ducked his head into the room and whispered something to the homeroom teacher. She quickly shared the news with me. All we knew was that a plane had crashed into the World Trade Center. Within minutes, parents began arriving at the school to pick up their children, and school was dismissed early. I remember as I was driving home, that all the gas stations were overflowing with cars. People were panicking. No one knew what was happening. It wasn't until I got home that I learned the entirety of what had happened. It wasn't one plane-it was
four
. It wasn't a tragic accident-
this had been a planned attack.
New words, new people:
Taliban. Osama Bin Laden
. And then there were the stories. I sat in front of the television for three days, listening to stories from sole survivors of entire floors of buildings; stories from wives who had lost husbands; stories from parents who had lost children; stories from people who hadn't yet learned the fates of their loved ones; stories of courage, defeat, despair.
Time has moved on from that fateful day eleven years ago, but life has been changed forever. My children didn't live through the events of September 11, 2001. They can never compare life before that day to life after that day, but they do know what happened on that day. They don't understand why they have to take their shoes off to go through airport security. They don't have stories of where they were at the exact moment they learned what had happened. They don't know that those of us who lived through the attacks will never be the same.
The attacks changed our lives forever, but we will never forget.