Today my little boy turns seven. I've been a mom for seven years. I can't help getting a little sentimental when I think about it. I just cannot believe it has been seven years since Owen came into our family! It seems like yesterday...
On December 13, 2003, Jason and I headed to the hospital because I thought my water had broken. After a few inconclusive tests, the ultrasound tech came in and gave me a quick ultrasound which revealed that my amniotic fluid was VERY low. So I was either leaking fluid or my water had, in fact, broken. Either way, this boy had to come out-soon. I had been having irregular contractions for weeks, but none that ever really got organized and worked. I started out at 2 centimeters dilated and 50% effaced. The docs decided to give me some medicine internally to dilate me and hopefully put me into labor. They said I probably wouldn't feel much until morning, so I decided to rest. We had come to the hospital without eating dinner and by that point Jason was starving, so he WALKED through the GHETTO to get some tacos from a little Mexican place down the street.
At ten o'clock at night. NICE.
By the time he came back I was starting to feel a few contractions-bearable but noticeable. After a few hours, the contractions were getting more intense and I asked for some IV pain meds. I wasn't quite ready for the epidural yet, but needed something. I don't really remember what happened shortly after that, but from what I hear, I was quite amusing. When the loopiness wore off, the pain got even more intense and I asked for the epidural. The nurse told me it would be "a little bit", as the anesthesiologist was in a surgery. I did not want to wait five minutes, let alone however long she thought "a little bit" would be. She told me I could have another dose of the IV meds while I was waiting. As soon I I recieved the meds, they moved me to my labor room and the epidural GOD arrived. I was four centimeters dilated and the contractions were STRONG. In twenty minutes I told the nurse I felt some pressure. She checked me and I was seven centimeters. Twenty minutes after that I told her I thought the baby was coming out. She gave me a look that told me she thought I was crazy. She checked me again I was fully dilated. She told me to "practice push", which I FAKED because I really wanted my doc there and she had not yet made an appearance that day. She immediately told me to STOP pushing (really?!) and HOLD IT until my doc could get there.
My doc who was still at home on a Sunday morning. GREAT.
So, with Jason and Melissa there to help me, I breathed through the contractions until FINALLY my doctor came SPRINTING down the hospital hallway, STREAKED into my room, THREW her coat at a nurse and basically caught our little boy mid-air. It took all of three pushes and there he WAS! All pasty and slimy and screaming and BEAUTIFUL! 7 pounds 15 ounces of baby boy!
We could not have asked for a kinder, funnier, gentler, more thoughtful boy than our Owen. He is a wonderful son and big brother and we are so proud of him! Here's a look back at his first seven birth days:
BIRTH
AGE 1
AGE 2
AGE 3
AGE 4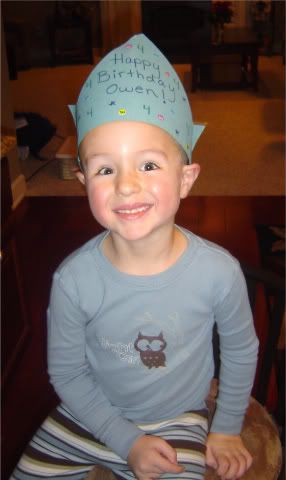 AGE 5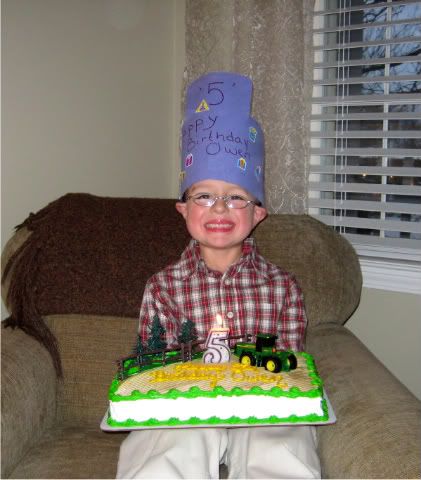 AGE 6
AGE 7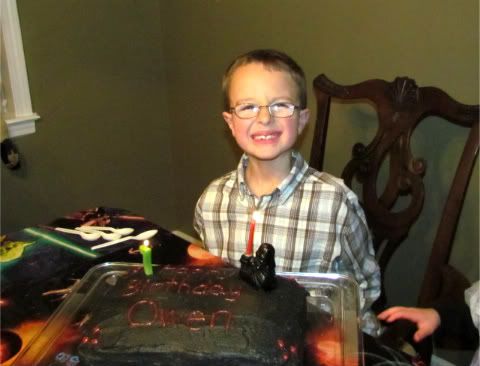 It's not true what they say-you DON'T forget the pain of delivery. You just discover that all the pain in the world is worth that glorious outcome of a healthy baby in your arms.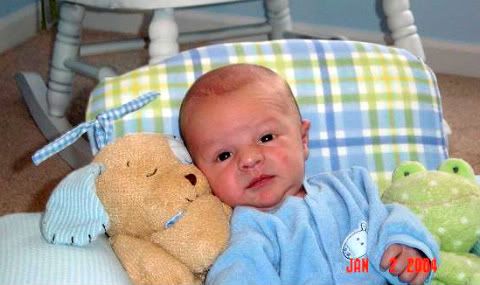 Happy Birthday, Owen! We love you so much!