The pleas from my daughter, Emerson, to have a new haircut before school starts have increased exponentially. (Remember her haircut requests? You can read about them
here
.) I've given her a trim here and there, but she's never had a real haircut.
Until now.
It was a big decision for all of us-especially Jason. He said the "Emerson Haircut Decision" was similar to "Alayna's Virgin Ears". (You can read all about the virgin ears
here
.) We've been studying all about Locks of Love and Emerson just thinks it would be fabulous to have
her
hair be a part of a wig for some little girl out there who has lost her hair. We ultimately decided that because the hair would be used for a good cause and we really had no reason
not
to do it, that we would honor her wish.
So, with shaky hands and through mild perspiration, Sunday night I cut ELEVEN INCHES of Emerson's hair off. Hair that she had been growing since birth. One of the last things remaining from her babyhood. I didn't really think she could get any cuter, but good LORD, she looks adorable. And she knows it.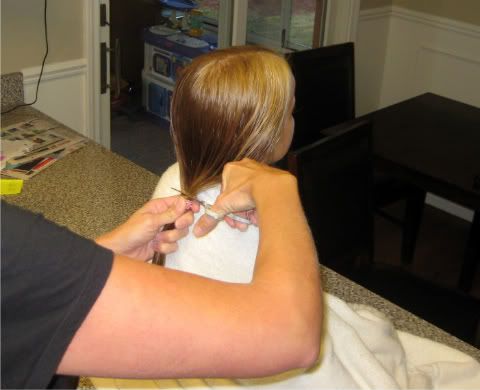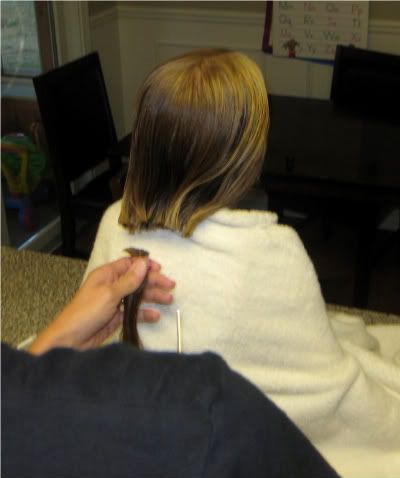 If you would like more information on how you can donate to Locks of Love, click
here
!