One year.
Twelve months.
Fifty-two weeks.
Three hundred sixty-five days.
Five hundred twenty-five thousand, six hundred minutes.
That's how long it has been since
this
happened. (Click on that colored word ;) )
People always seem to be amazed when they hear that I have five children. They tell me they raised two, or three, or four children, but five? THAT'S A LOT. The most common comment I receive from people is "You've got your hands full." Well, guess what? Yes, I do.
All of my children are unique in their own ways. They choose their own paths, based on their individuality. But when it comes right down to it, they wouldn't be who they are if they didn't have each other. And Nash? That boy fits like the missing puzzle piece.
It's no secret that I take a TON of pictures. And when I write my blog posts, I choose my favorites to help tell my story. I actually select my pictures first, and then figure out the words later. Although every year in everyone's life is important, there's just something about that first year that I cannot get enough of. There is so much growth. There are so many firsts. There are so many hurdles to overcome. I've said it before:
pictures are memories
. Each picture tells a story. Most of my posts contain about twenty pictures. This one? This one has more than forty. I simply couldn't choose.
A year ago, THIS: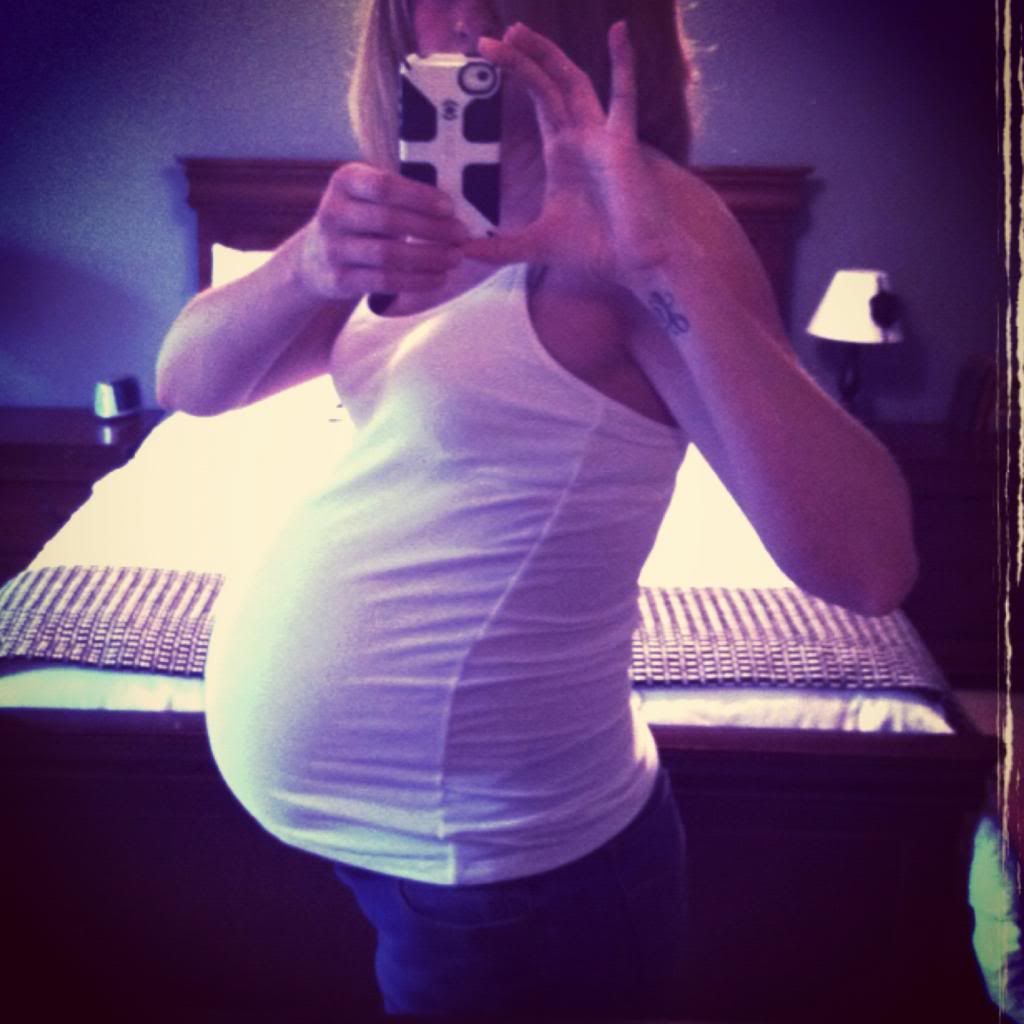 Turned into THIS:
And then that tiny baby turned into all of
THIS
:
There's just something about Nash...
He's got character.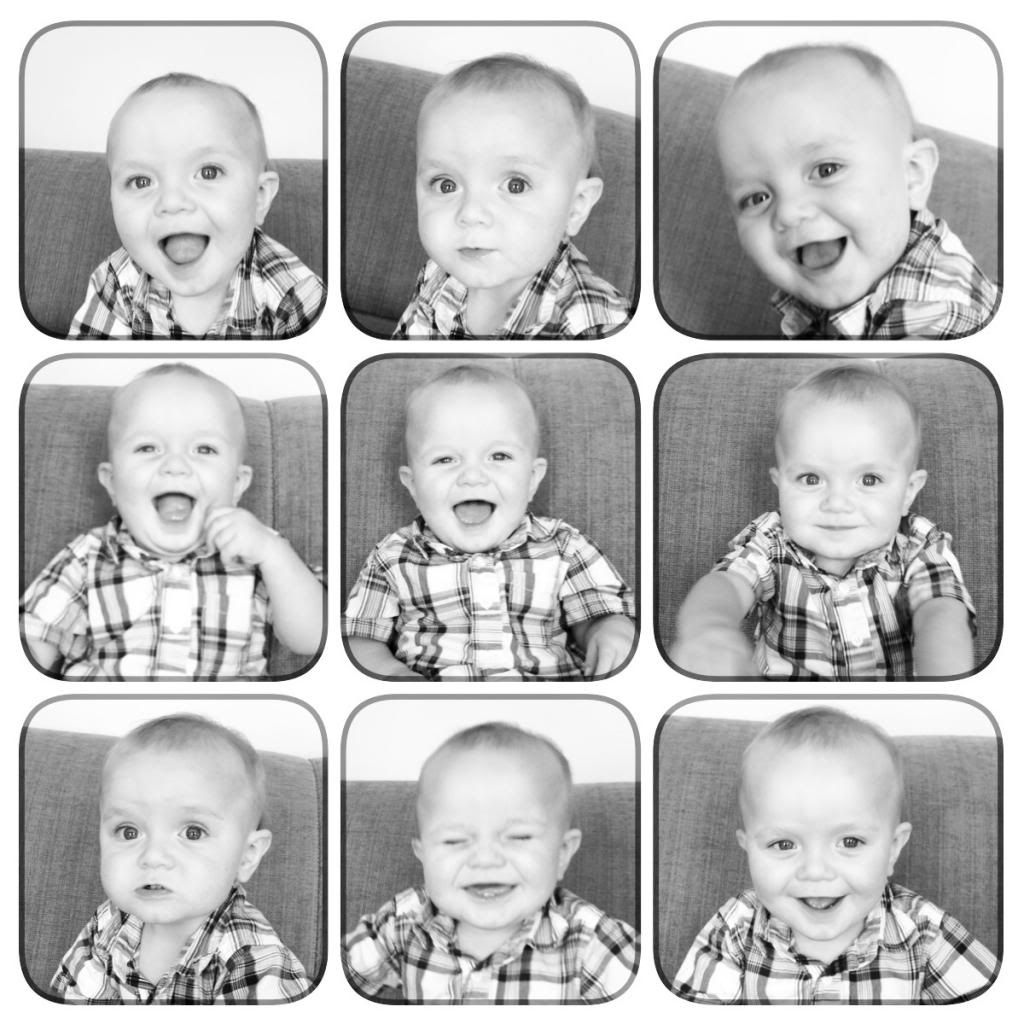 He seems wise beyond his years.
He's got a twinkle in his eye.
He tells the best jokes.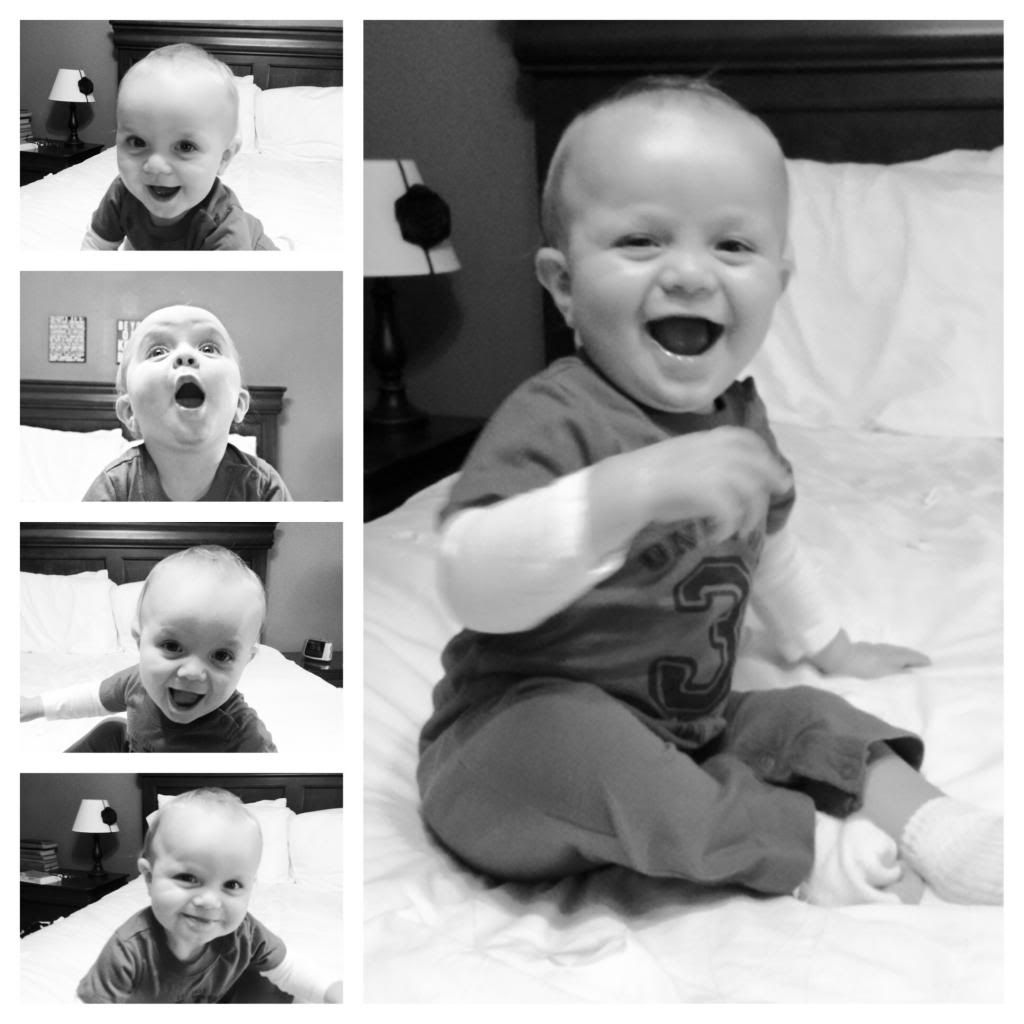 You know that person that everyone just wants to be around? The one who's got "it"?
That's Nash
. I know he's a baby-he can't walk or talk, he's only got six teeth and very little hair, but he's got IT. He sucks you in and leaves you wanting more. He's
happy
. His smile is
genuine
. They say a baby changes everything, and they're right. I wouldn't be who I am today if he had not come into my life. So, yes, my hands are full. But you know what?
I wouldn't change it for anything.
Happy First Birthday, baby boy.