Aaaahhh, Summer.
It has been a good one. I realize that it's not over yet. In fact, we're smack-dab in the middle of summer. Day after day of ninety degree temperatures are upon us. I can't help but reflect, though, on all of the great times we've already had this summer.
After a week of getting settled down here in Tennessee, I packed up the kids and set out on a 23-day road trip. You think I'm crazy, don't you? I think you're right. There's just something about Michigan in the summertime that I can NOT resist. Hot days, cool nights, fantastic thunderstorms, and
always
some great times at the cabin.
I could go on and on about all we've experienced, but I think I'll let my photos tell the story this time...
There were baseball finals for Owen, complete with trophies.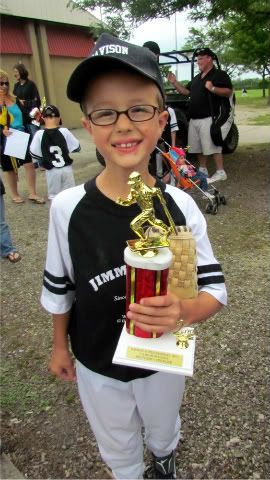 Beach time with cousins we don't see often enough.
Pool time with cousins we don't see often enough.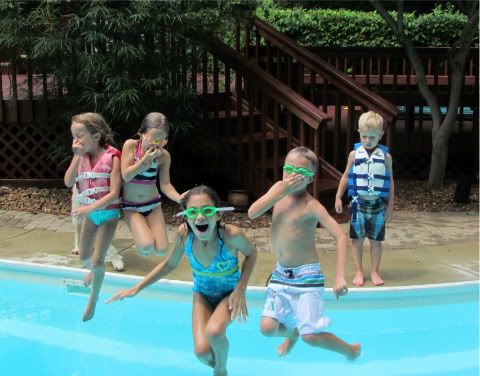 An impromptu concert in downtown Gaylord, which we quickly turned into our own little party.
A 25th wedding anniversary celebration for my Aunt Jenny and Uncle Bob.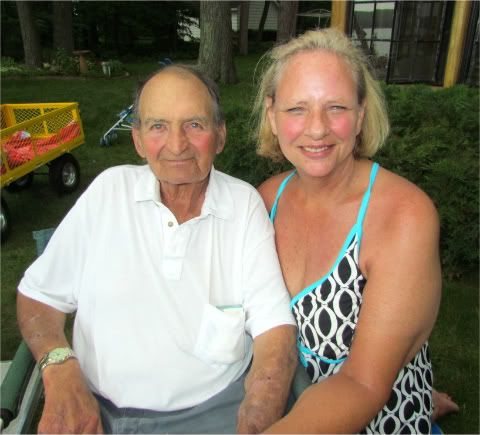 An 11th birthday for my niece, Avery and an 8th birthday for my nephew, Reid.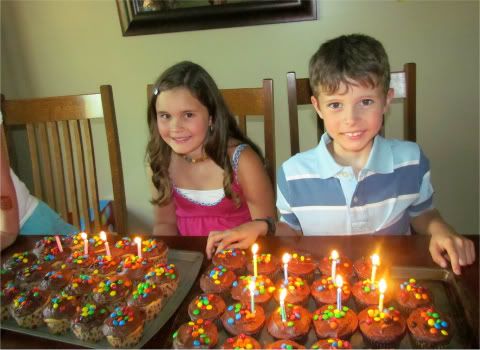 Three 2nd birthdays, for Alayna, Adyson and Julia, who are just 15 days apart.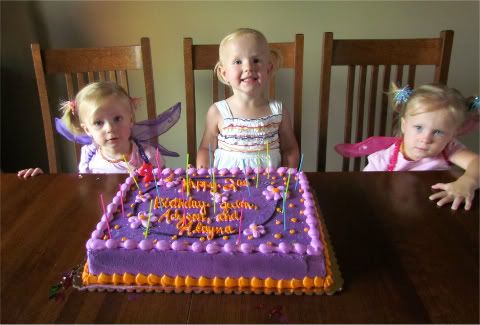 A 60th birthday for my beautiful Mom.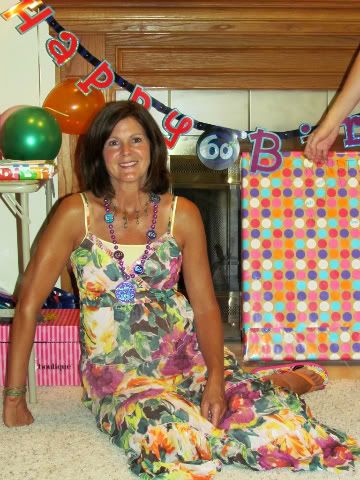 Boat rides, which are never long enough or FAST enough for the kids.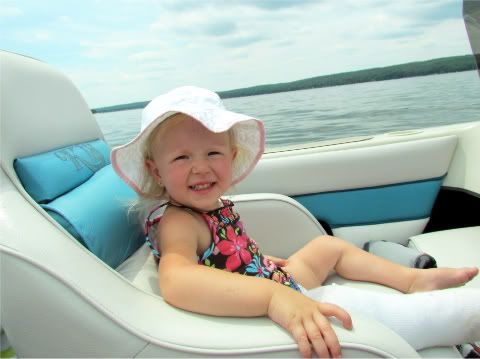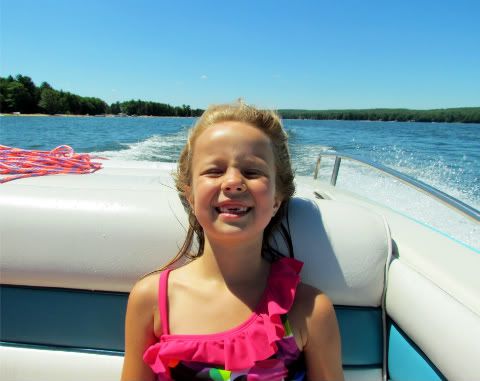 Bonfires, full of s'mores, doughboys, and stories.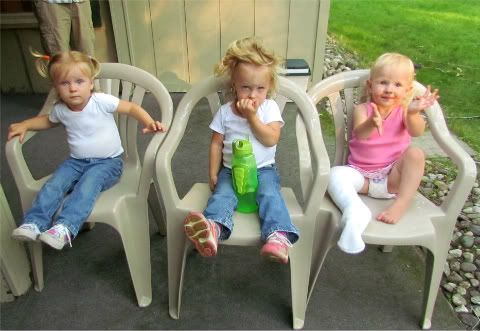 Plenty of swimming.
Baths in Otsego Lake.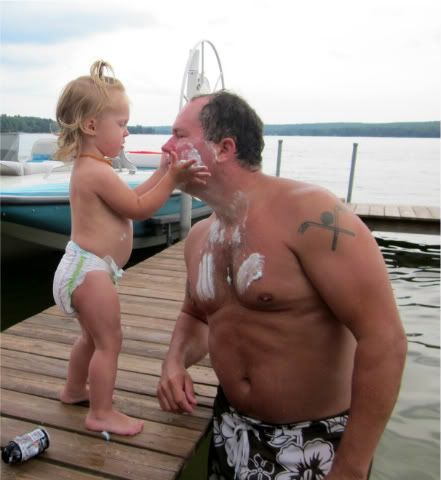 A walk in the park. OK, more like a
run
in the park.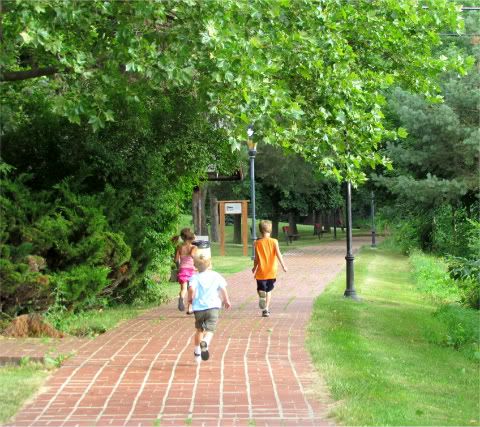 A Fourth of July celebration.
Tubing with my sister, which hasn't happened in YEARS.
TONS of ice cream.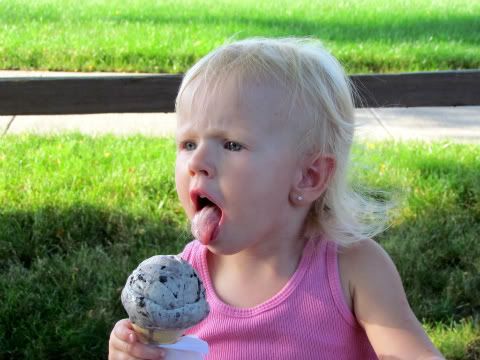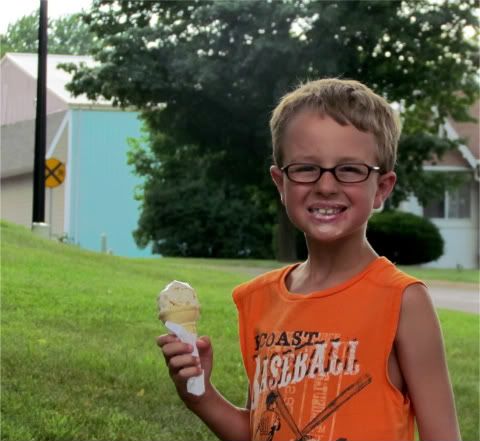 MANY cocktails on the beach, because it's always five o'clock somewhere, right?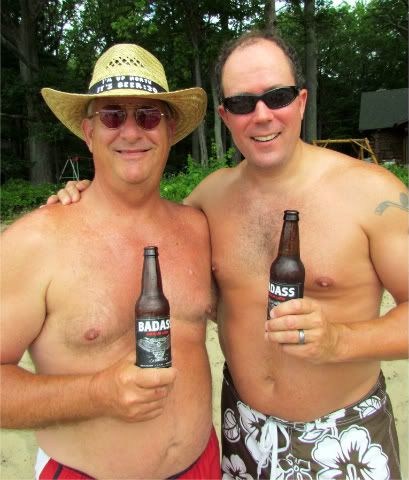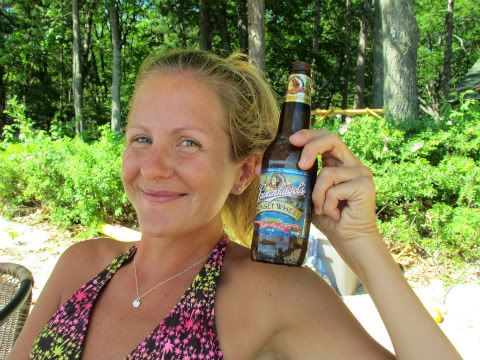 There was fishing, complete with stories we can share again and again.
A little gathering to watch little ones put on a play in the late afternoon sunshine.
Jet-Ski rides, regardless of whether it was actually moving or not.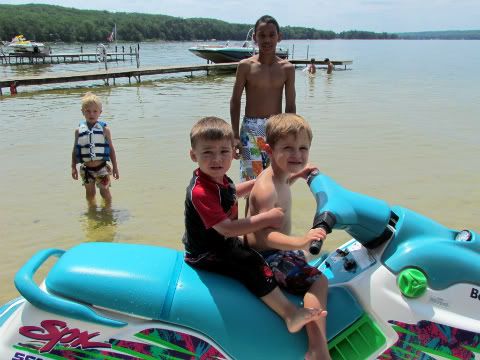 General lounging around, when breakfast is over and it's not quite time to hit the beach.
The time of day when the beach gets too hot and we migrate to the dock to cool our bodies.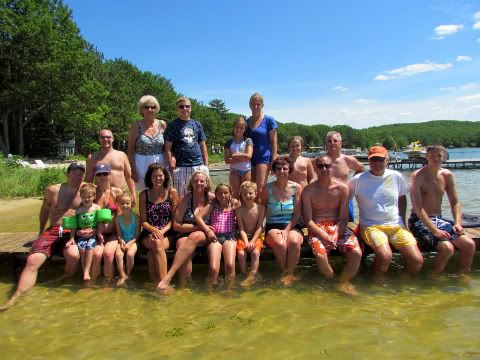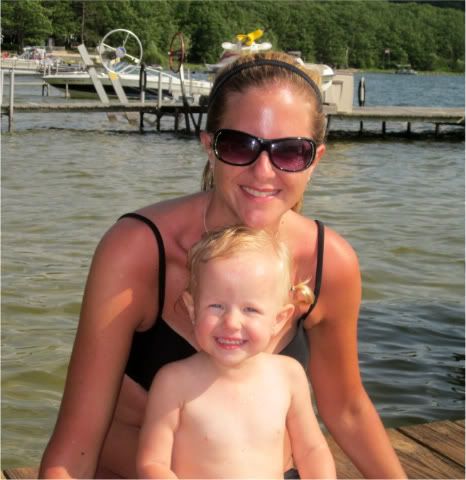 Water-skiing by everyone-including my MOM! She ROCKS!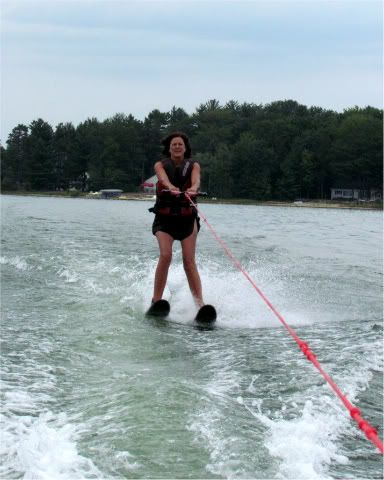 And the most fabulous sunsets you'll ever see; each one unique and breath-taking.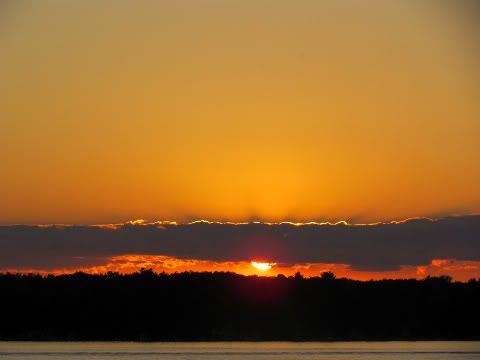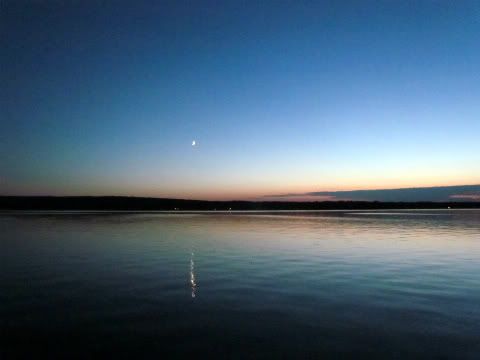 It was a great trip, filled with family and friends and celebrations. Some things about my summers never change, but there are always new additions to my stories; there are always new people who are added into my mix.
And though they may be growing up a little too quickly, I always cherish my time with these four kids: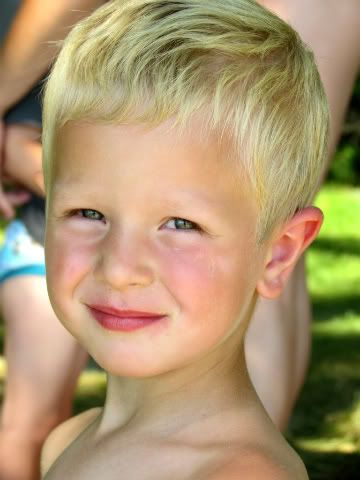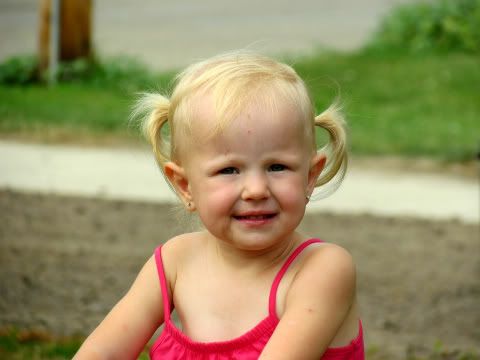 I question not if thrushes sing,
If roses load the air;
Beyond my heart I need not reach
When all is summer there.
- John Vance Cheney