Last year, when I posted about Greyson's fourth birthday, I talked about how he had gone from the
toddler
stage to the
boy
stage. Well, this past year has been full of changes as well. Sure, he's grown physically, but I think the experiences he's had have really changed him the most.
We went to Michigan to celebrate his birthday last year. You can read all about it
here
. Looking back, he seems so
little
.
For Halloween, this little monkey went trick-or-treating in Tennessee with some new friends.
Greyson attended school at The Red Barn in Tennessee, and he loved showing his little sister off whenever he could...
...but he always made sure to tell Mom goodbye through the window.
We headed back to Michigan for Thanksgiving, and Greyson got to meet his newest little cousin, Greer.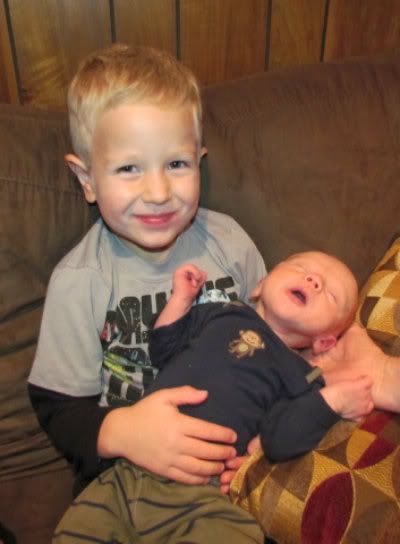 Another boy to play with is always welcome, even though he has tons of fun with his big brother, Owen.
At Christmas, Grey helped decorate our tree in Tennessee...
...and went bowling for the first time ever in Michigan.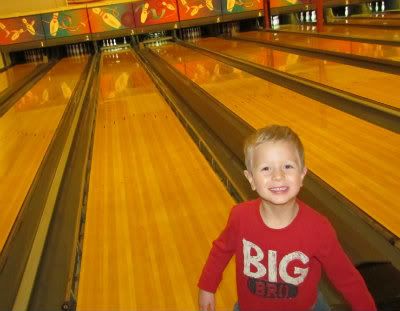 In January, he went roller skating for the first time-NO FEAR!
And then, in March, we headed to Florida to play in the ocean...
...followed by a trip up to the cabin to play in the deep snow.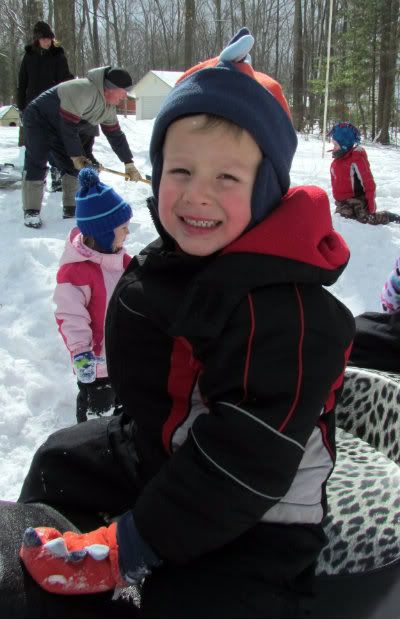 After celebrating Easter in Tennessee, we learned that we'd soon be moving to Ohio.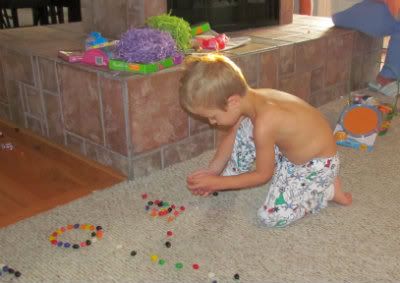 So, we decided to cram in all the fun we could while we were still in Tennessee. There were trips to the honky-tonks in Nashville: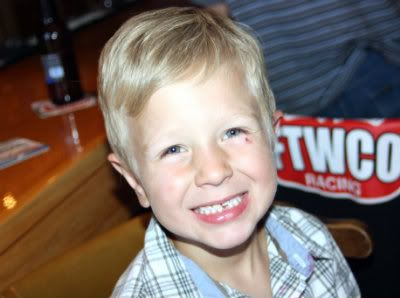 Trips to our favorite little beach and lake:
Trips to our favorite local parks: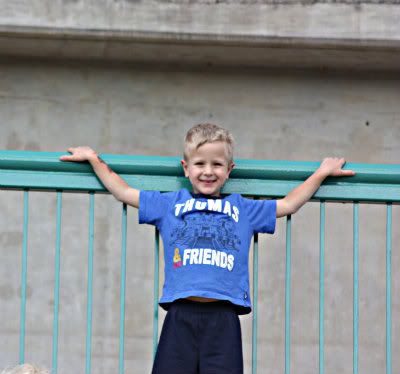 And a final trip to Jazz on the Lawn:
And just like that, our time in Tennessee was over. We packed up and headed north to Ohio, spent a few days unpacking and getting settled, and then headed to Michigan. Memorial Weekend on the lake is a MUST. Besides, it's too cold up there in the winter to do this:
We spent a lot of time on the lake this year, staying on the beach every day until the sun went down.
But we also spent some time in Ohio, finding
new
favorite places. There's a park less than two minutes from our house:
There's a great little place to fish nearby, too: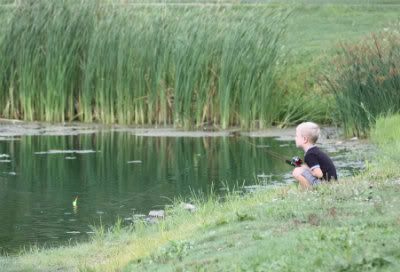 And the zoo is close enough to visit whenever we're in the mood: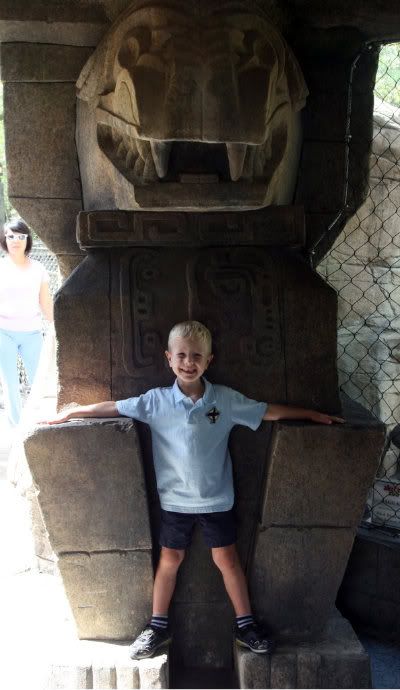 Greyson also started preschool at a new school this year. He's fitting in nicely and making lots of friends.
And that Spiderman birthday party that didn't happen last year? Well, this year it was ON, full-force.
He's still the wild and crazy and loud kid he was last year-maybe even more so. He still hits the ground running every morning, not stopping until bedtime. He's still giving me grey hair-I'm sure that will never change. But he's also smart and funny and kind and loving. It's been a busy year, and I'm sure there's more of that in store for us. If anyone loves to be busy, it's Greyson. It's hard to hold a good man down, you know?